Angela's Story
Angela's journey to losing 50% of her body weight!
Meet Angela, an amazing Volair member who has achieved massive success at Volair Stockbridge.
Angela started her weight loss journey back in September 2018 when she became a member at Volair Stockbridge.  She weighed 32 stone at the time but has since dropped half her body weight in two years.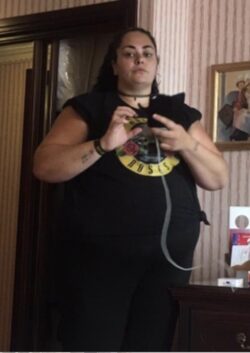 She started off attending Zumba classes with Dave but had little confidence to do anything else, with a little encouragement from Dave she made the transition from Zumba to getting into the gym twice a week.
It's been two years since Angela started her journey and she is now 16 stone lighter!  This means she has lost 50% of her body weight.
Angela said:
"Training with Dave and at Volair Stockbridge has changed my life for the better! I am now 16 stone and a size 16 and with Dave's advice, diet plans and exercise plans I have fell in love with exercise. Dave has helped me realise that the impossible is actually possible!"
Angela has spoken about the benefits she has felt since exercising which are not excusive to getting fit.  She says she now feels healthier than ever and the confidence shows in everything she does.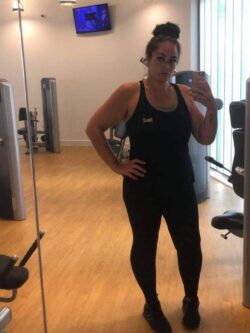 "I will be forever grateful to Dave & Volair for transforming me into a better version of myself."
We love hearing success stories from our members, if you have your own please let us know.
If you would like to start your own success story and become happier & healthier check out our membership options.