Discovery Ducklings
The Discovery Duckling Awards are the start of the learn to swim experience for all children. These awards are perfect for babies and toddlers and pre-school children who are new to swimming lessons.
Ideal for gaining water confidence while staying close to adult support, these awards are followed by the existing Duckling Awards. The Discovery Duckling Awards 1-4 each have their own certificate and badge.
Discovery Ducklings are bookable at reception or by calling us on 0151 443 2200.
Days & Times (All 30 minute lessons – £6.40)
Volair Huyton
Tuesday | 11:30am – 12.00pm
Wednesday | 11.30am – 12.00pm
Friday | 11.30am – 12.00pm
Saturday | 1.30pm – 2.00pm
Volair Kirkby
Monday | 11.45am – 12.15pm
Volair Halewood
Saturday | 10.00am – 10.30am
Volair Stockbridge
Tuesday | 09.00am – 9.30am
For More information about the Discovery Duckling Awards visit Swim England's dedicated web page.
What's going on at Volair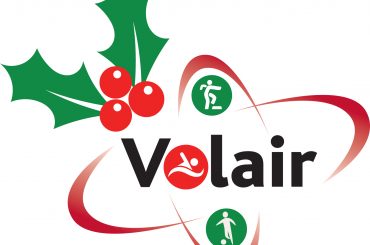 Join our 12 day membership for just £12.  Giving you access unlimited access to all 5 Volair clubs including access to 5 gyms, 4 swimming pools, over ....