Sauna & Steam Rooms
The sauna and steam rooms are designed to exhilarate your body's senses, through extremes of temperature. Great for cleansing pores, muscle rejuvenation and removing toxins.
You can find saunas and steam rooms across all of our Clubs, with exception of Prescot.
Volair Huyton Sauna & Steam Room Opening Times
Monday – Thursday 6.30am – 8.30pm
Friday – 6.30am – 7.30 pm
Saturday & Sunday 9am – 4.30pm.
What's going on at Volair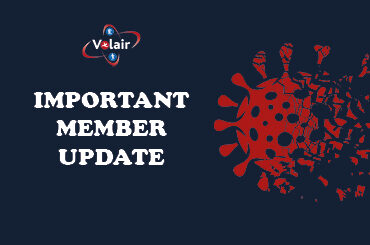 Important Member Update Unfortunately it has been confirmed that Knowsley, along with all other areas within the Liverpool City Region will be subject to ....