Junior Fitness
Junior Fitness sessions are for juniors between the ages of 12 – 15 years.
Junior Fitness Sessions allow access into Volair Gyms with a qualified Healthy Lifestyle Advisor on hand to guide them.
Memberships
Junior Memberships are available for £15 per month, payable by direct debit.
Individual junior gym sessions are £3.20
Days & Times
All Volair Centres
Monday – Friday 15:30 – 17:30
Saturday – Sunday 12:00 – 14:00
Juniors can attend the gym anytime providing they are accompanied by an adult.
*All juniors must complete an induction before using the gym.  In addition, parents/guardians are required to complete a Physical Activity Readiness Questionnaire (PAR-Q) before induction.
What's going on at Volair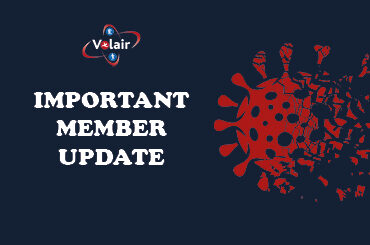 Important Member Update Unfortunately it has been confirmed that Knowsley, along with all other areas within the Liverpool City Region will be subject to ....